Subtítulo
Rebuild proposal over subway station
Body
The Fontana station, on the Green Line (L3) of the Barcelona metro, is one of the main entry points into the Vila de Gracia, a historic district with peaceful pedestrian streets, squares of human scale and a vibrant social and commercial fabric but seriously threatened by gentrification. Even so, Gracia is a centrally and densely built neighborhood that has very few opportunities to fit new public housing developments.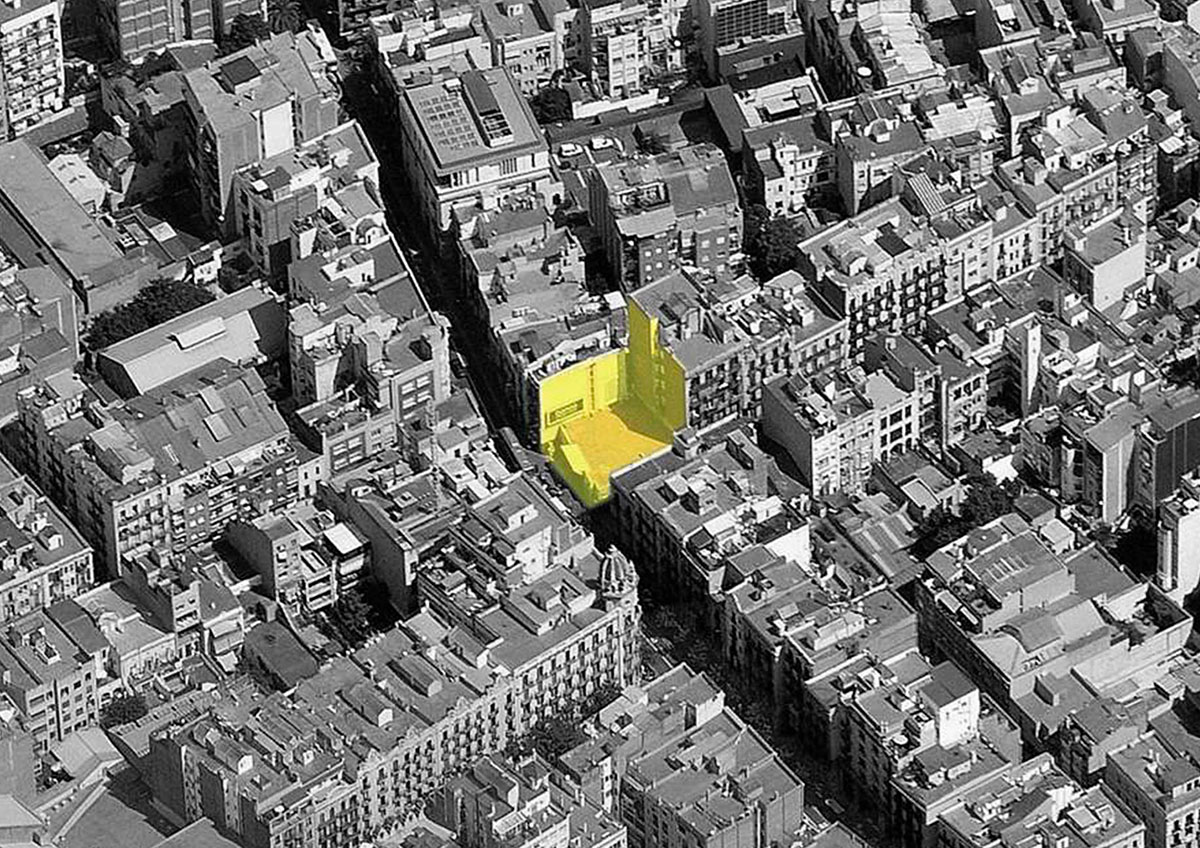 One of these opportunities is precisely over the Fontana station, which, unusually to the Barcelona metro, does not emerge to the surface through a mouth located in the public space but occupies the ground floor of a building plot. It is located in an emblematic corner of the Calle Mayor de Gracia, the backbone of the neighborhood, but, nevertheless, it does not take advantage of the buildability that is on top, flanked by two blind medianeras walls that disfigure the urban landscape.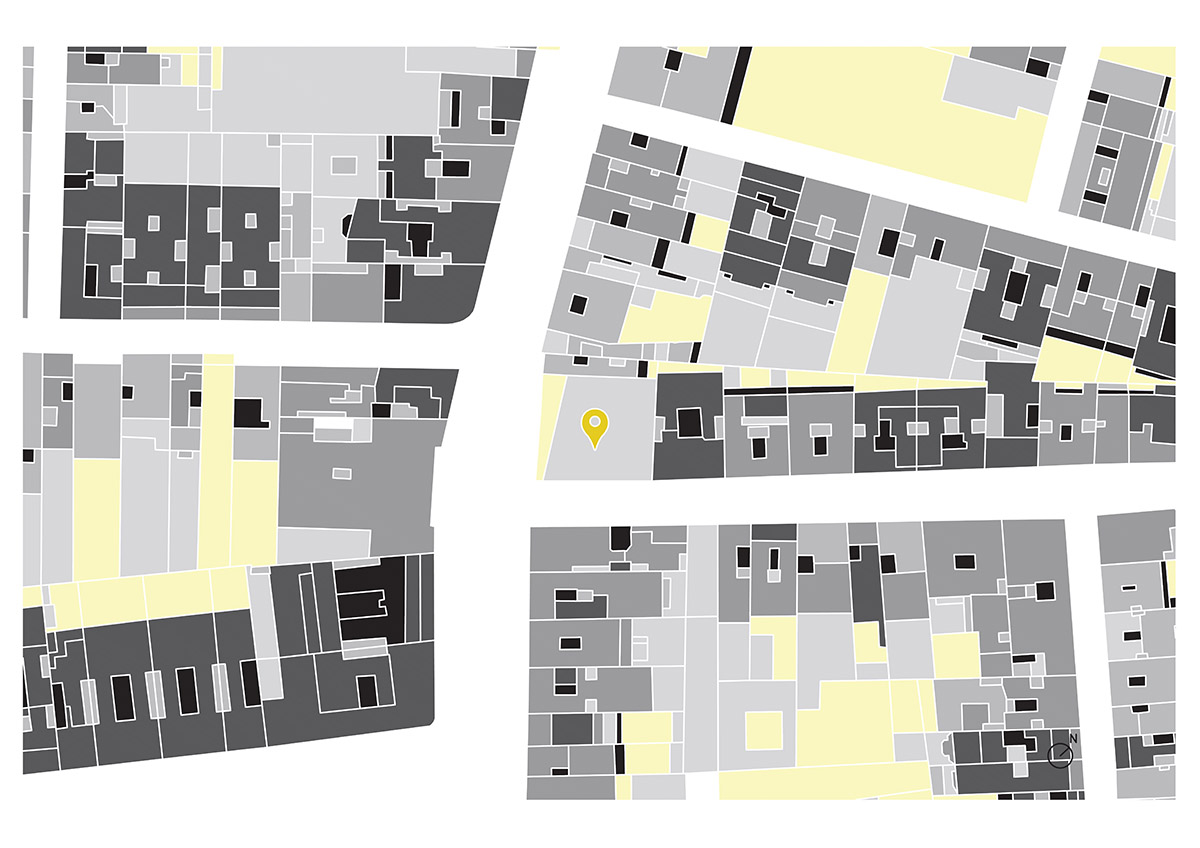 It seems that, at the beginning of the twentieth century, the farm had to host the headquarters of the public transport company Metropolitan Transport of Barcelona (TMB), a neoclassical building the foundations of which were uselessly prepared to the basement of the station. Now, ATRI proposes to exhaust the buildability of the farm with the construction of a score of public housing that contribute to defend Gracia of gentrification.
The project includes a rise of six plants with 19 houses, one of them adapted. Each two floors have reserved a series of community spaces aimed at residents and could include leisure and meeting spaces, laundry, kitchen / dining room, collective guest bedrooms, among other possibilities.
 
A variety of housing solutions are proposed, corresponding to different profiles of coexistence units. We can find units of 1 or 2 bedrooms, and connected spaces with mobile partition walls with a diversity of features.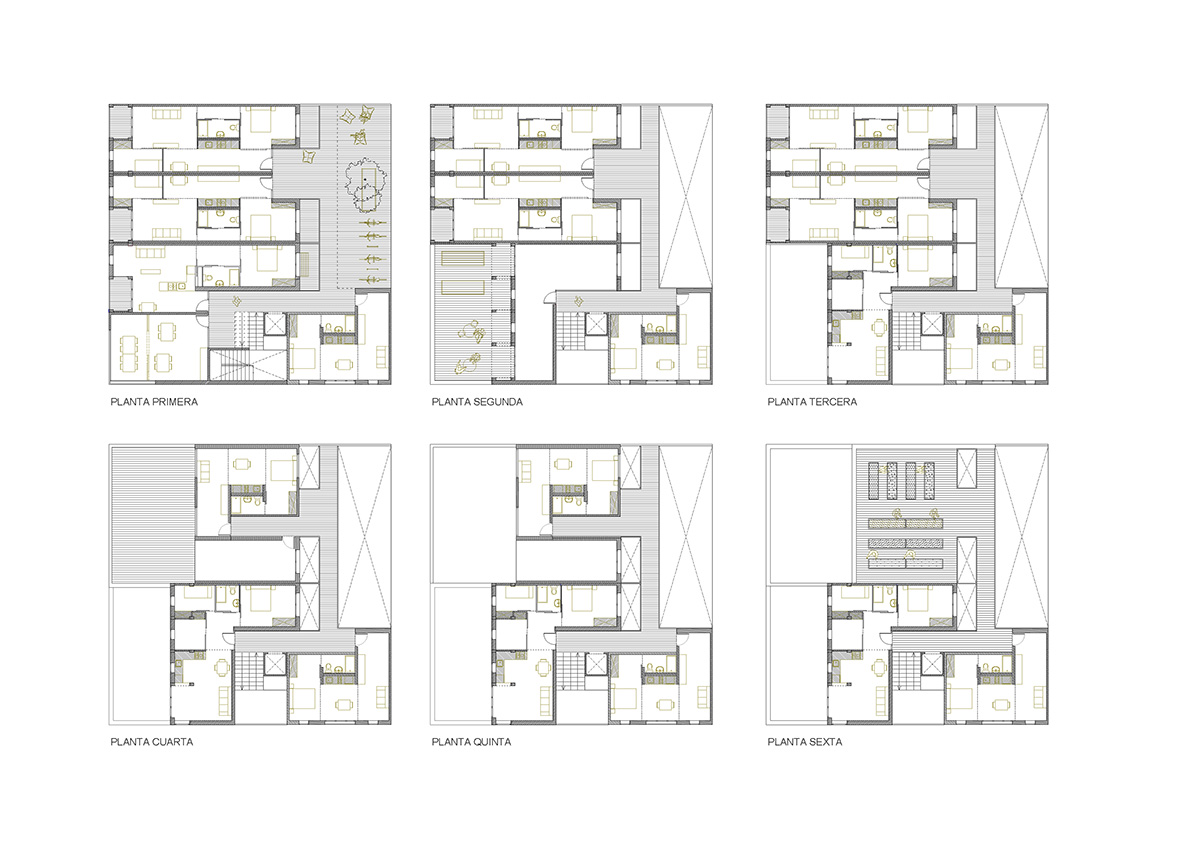 The homes are accessed by landings that are understood as spaces of relationship and that have good natural lighting and ventilation through a large patio. These corridors connect vertical communication nuclei, spaces for community use and housing.
The roof is conceived as an extension of the other community spaces, in this preliminary proposal the lower is mainly oriented to leisure, the intermediate to horticultural production and the higher to a combination of facilities and orchards.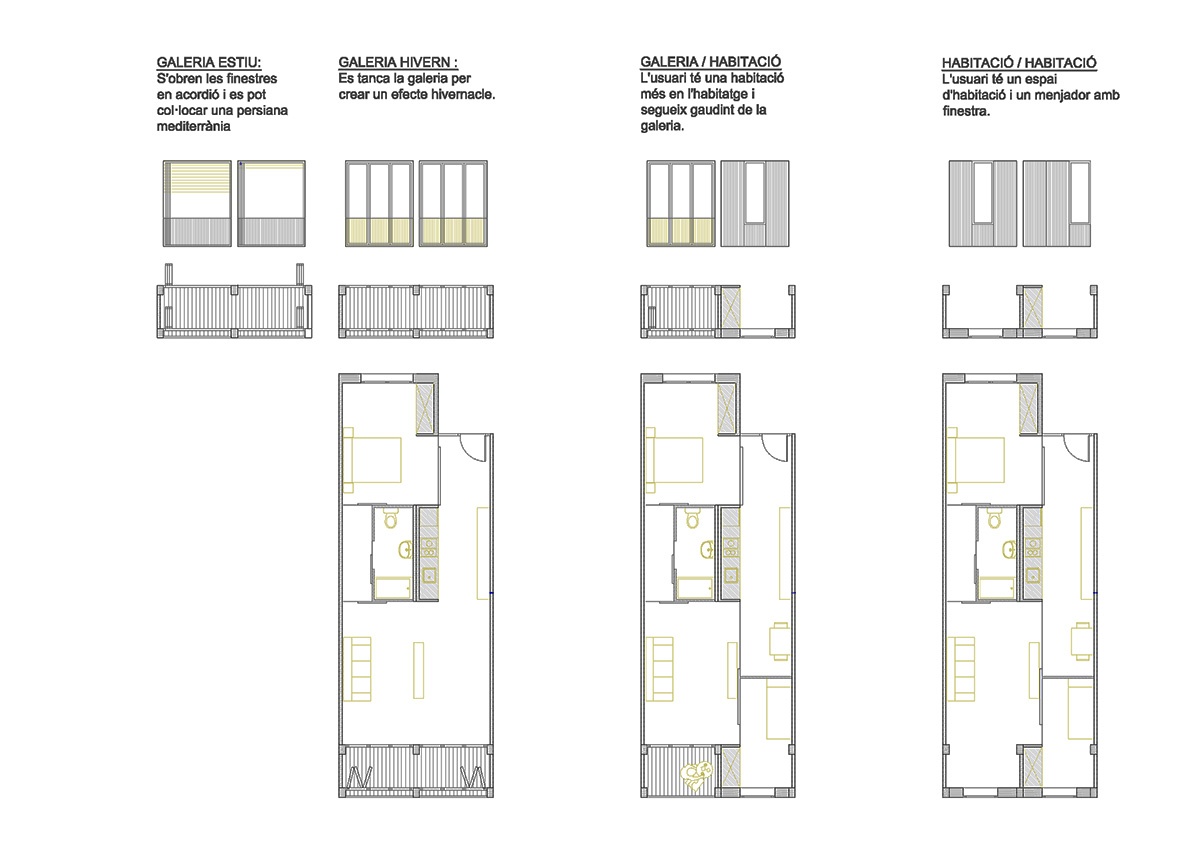 The houses on Gran de Gràcia street have a flexible facade system that adapts to the needs of the living units that will live. The system consists of two modules that can be discovered as a gallery, semi-built (room and gallery), or built (room and dining room extension).