Subtítulo
Rebuild over educational center
Body
This educational facility is located in the south of the Raval district of Barcelona, ​​less than one hundred meters from Las Ramblas. Also known as CESIRE AULATEC, it is an old public school with low building density. The buildings, of certain architectural interest and nowadays very underutilized, leave among them important empty volumes and can be susceptible to be taken advantage of with new construction.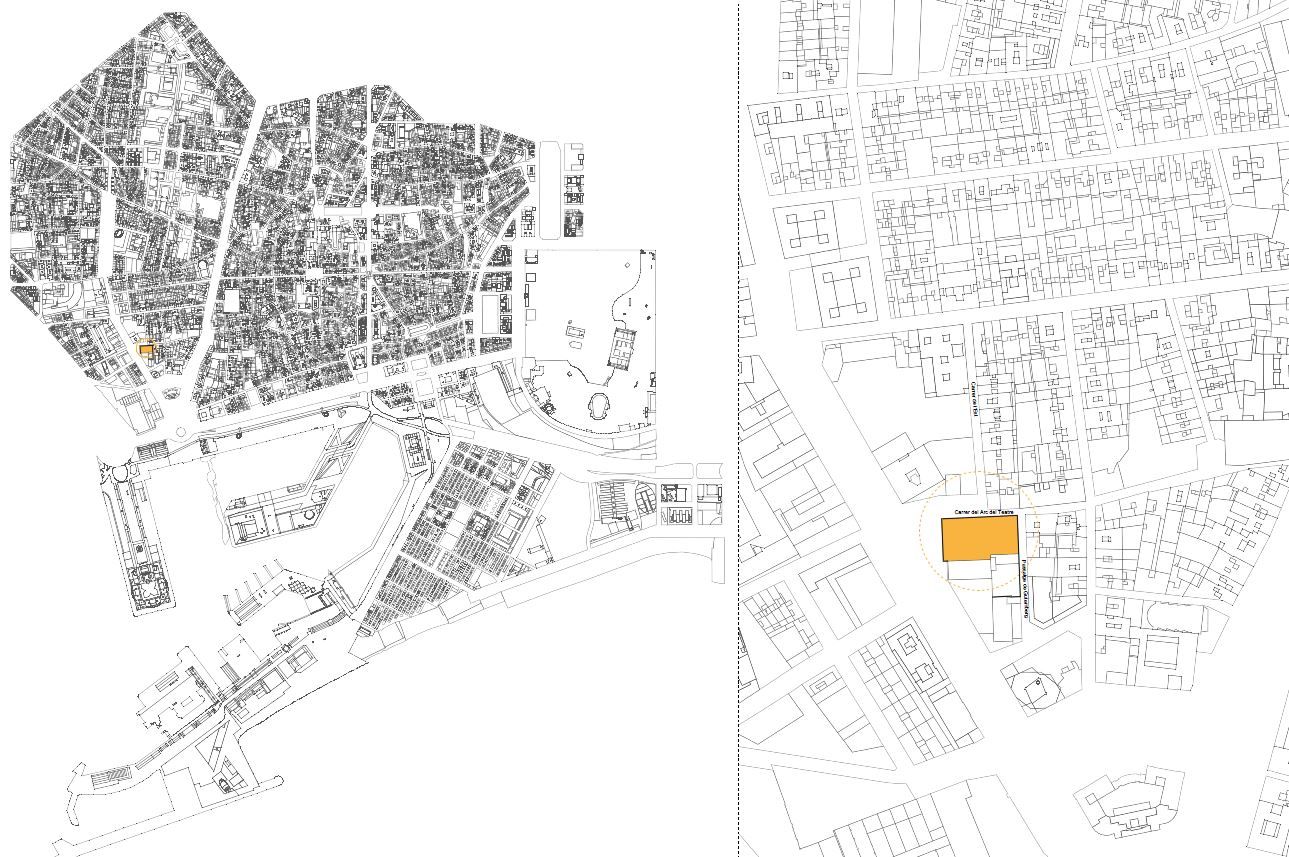 Current Use: Educational
Ownership: Public
Façade: 25 + 11.5 = 36.5m
Type: Expandable Facility
The current space requirements of this continuous teacher training center is significantly lower than the area of the building it occupies, specifically at only about 50% of its spaces being used, corresponding to one of the two blocks that make up the building.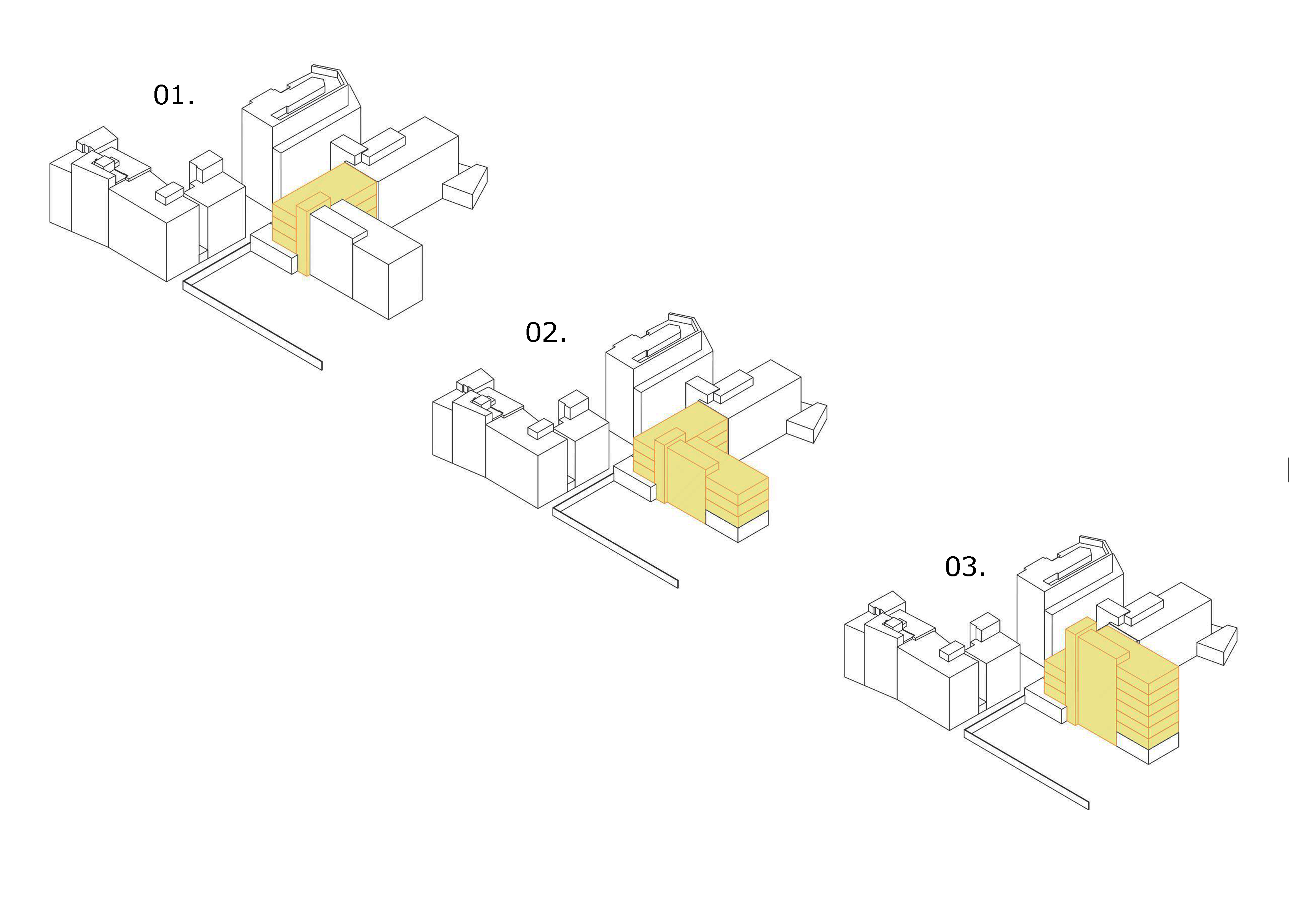 The present study proposes three alternatives for the possible intervention:
ALTERNATIVE 1. The extension of the facility on its facade to Guttemberg Street, above the current assembly hall, with a light industrialized construction system. It would accommodate a certain number of dwellings, and the conversion of the disused block into accommodation and housing would preserve the character and the general appearance of the building.
ALTERNATIVE 2. In addition to the above, the conversion of one of the two blocks of classrooms into housing, conserving its current volume.
ALTERNATIVE 3. Similar to the previous one, but extending the height of the existing block intervened, going from the current 4 floors to 7 floors, a partial extension in height very much in keeping with the character of Drassanes Avenue, where there are many high-rise blocks above the usual height in the neighborhood, generally located transversely to the direction of the avenue.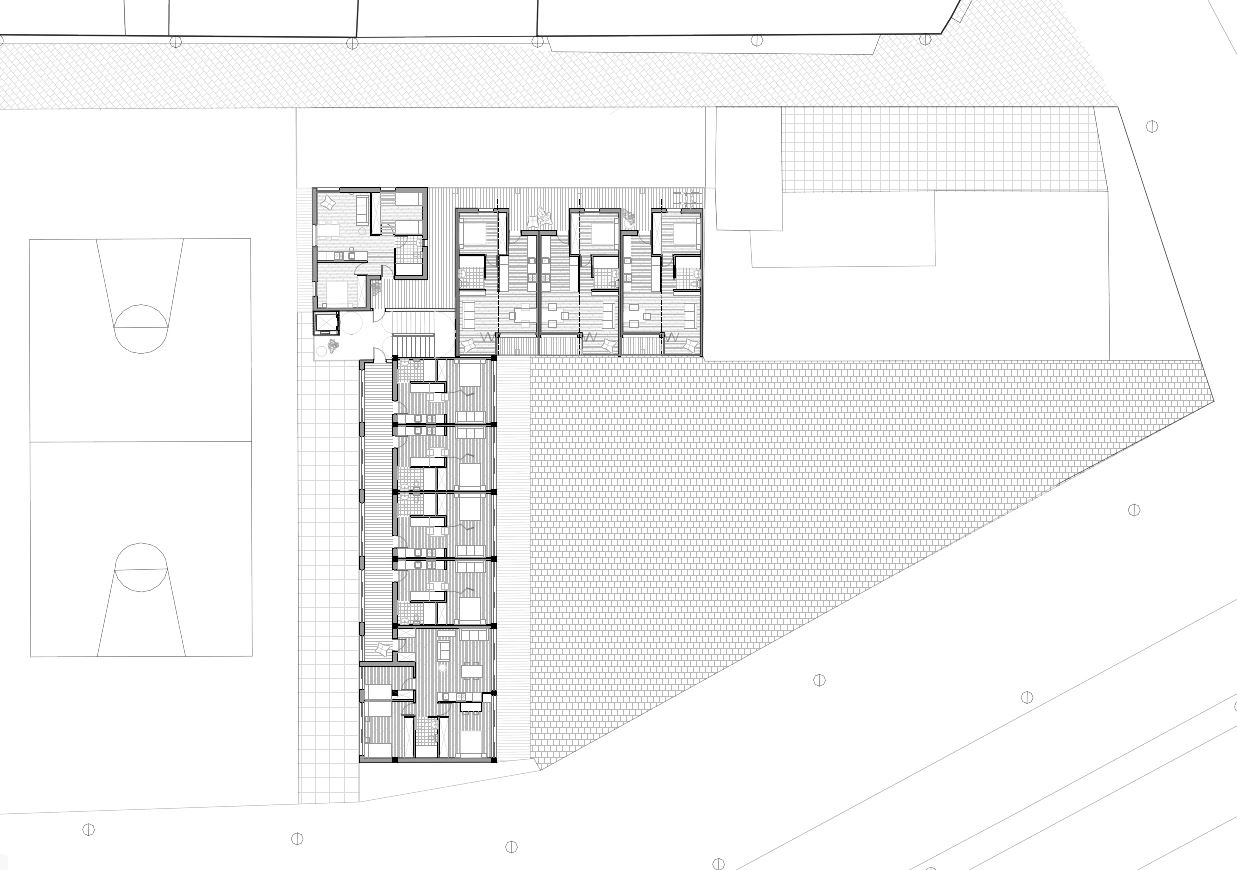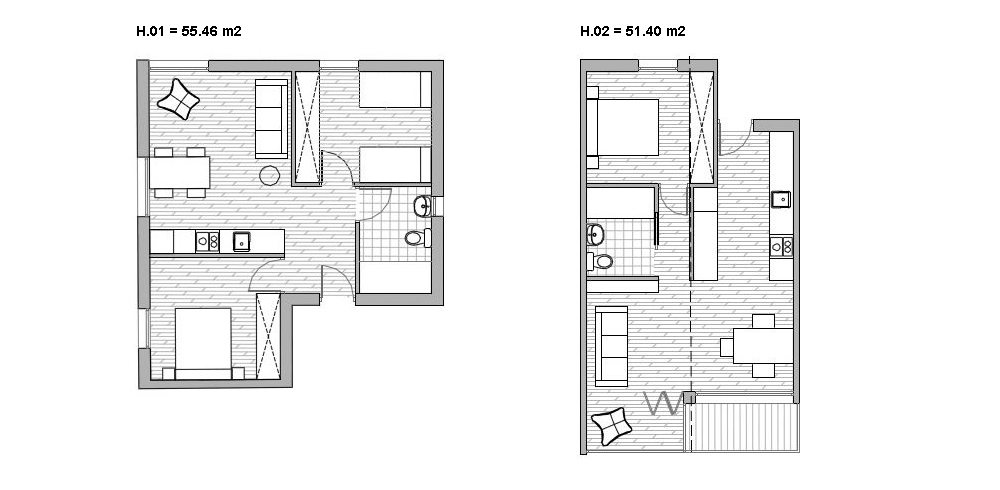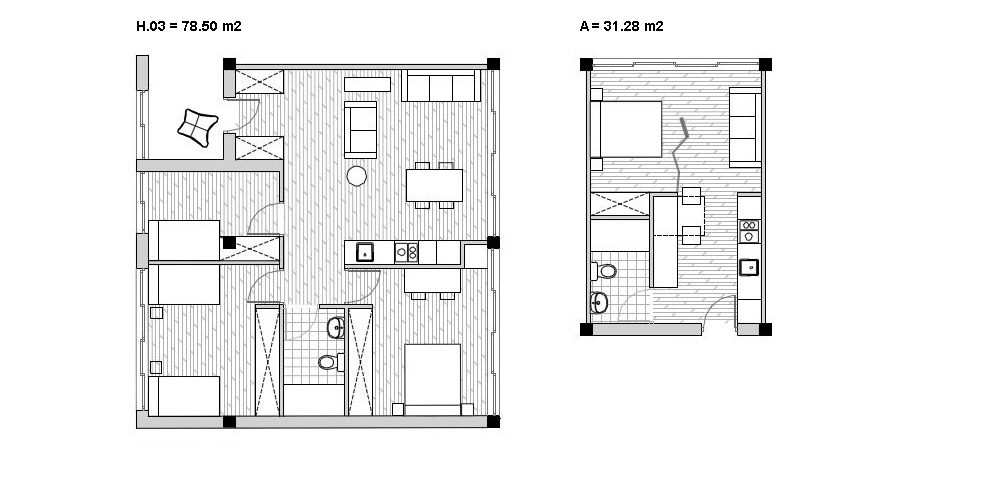 Urban feasibility: by means of a Specific Modification of the PGM,
created as a draft by the ATRI team, accessible here.
Architectural junction: within the planned urban parameters.
Building services: 15 homes and 12 accommodations.
Investment forecast: 1.6 million euros (excluding taxes).
Map of agents:
Property: Barcelona City Council
User: Barcelona Education Consortium (City Council + Generalitat).
Determinants and relationship between agents: Review use assignment framework.