Body
It is a private micro-lot where there is no possibility of developing a collective housing building. There is evidence that at some point a license was requested to build a detached house that was not executed either.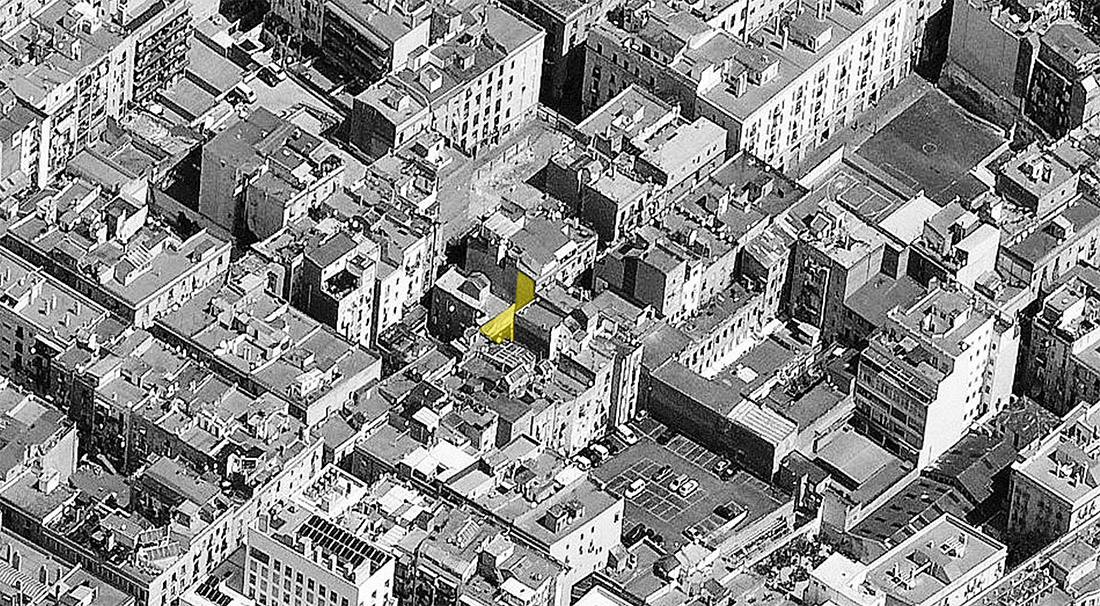 The proposal is to take advantage of public administration for its ability to create residential buildings - a type that is outside the scope of the private initiative - to negotiate a swap commitment of the site at advantageous conditions. It is reasonable to consider that an owner, apparently unipersonal, has his hands tied in terms of the possibilities of development of his assets, and can access a win-win deal with the city council.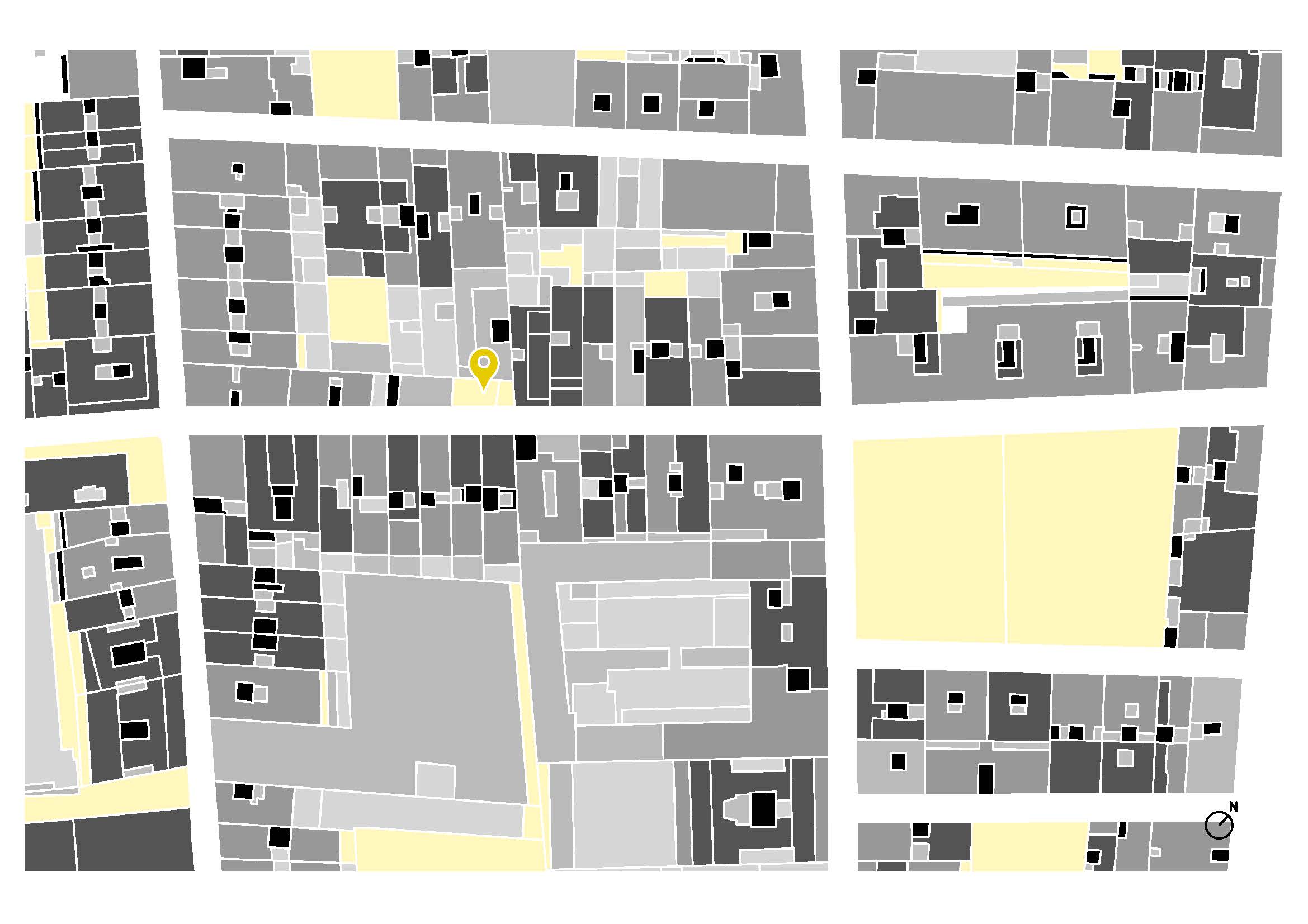 From here, it is advisable to build a communal space, four houses and a community roof developed with industrialized "dry" techniques based mainly on the use of structural laminated timber (CLT, Counter Laminated Timber), which can be foreseen to be executed within a few months thanks to the characteristics of the project and the construction system.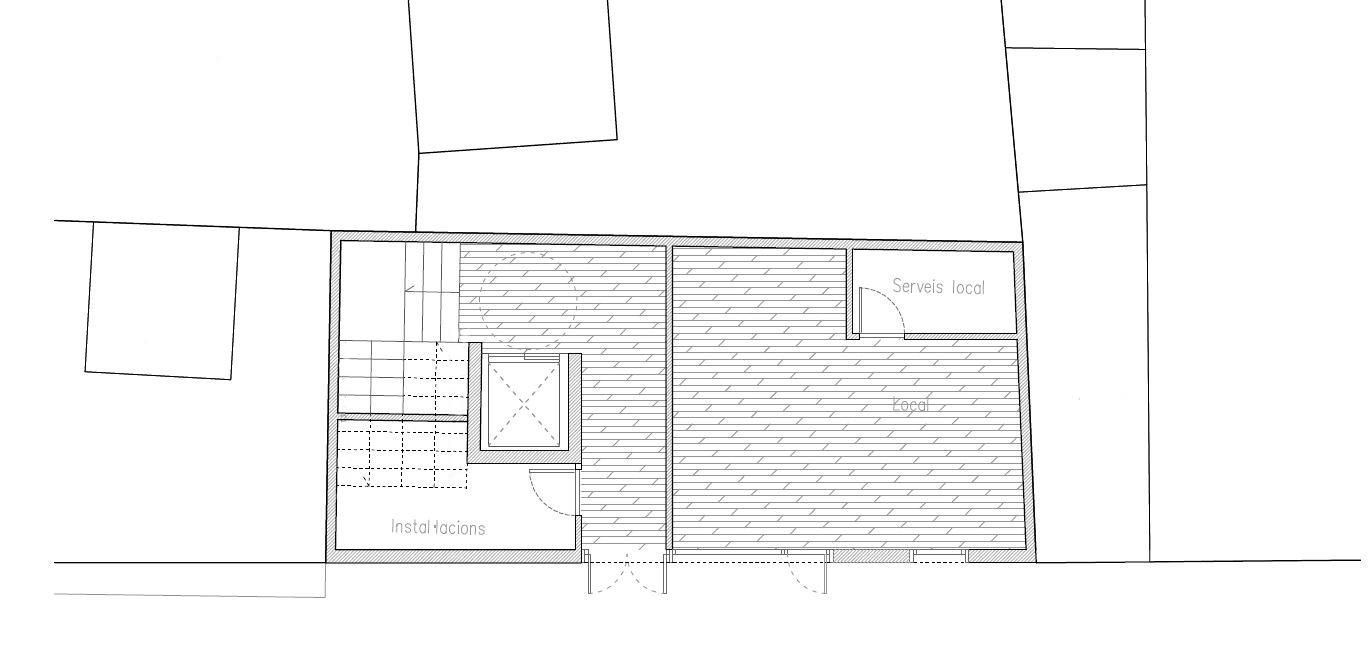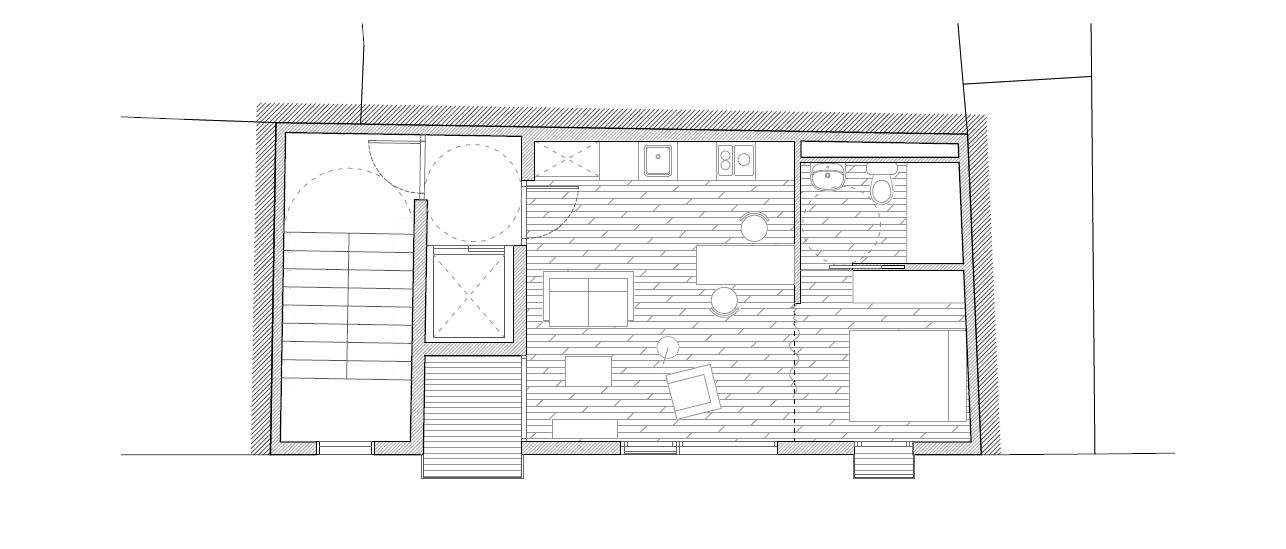 The reduction of the work period, usually more than one year, to only 4 months, and the consequent advantage  of starting of operation of the building early, would have to be counted as positive assets in the economic forecast.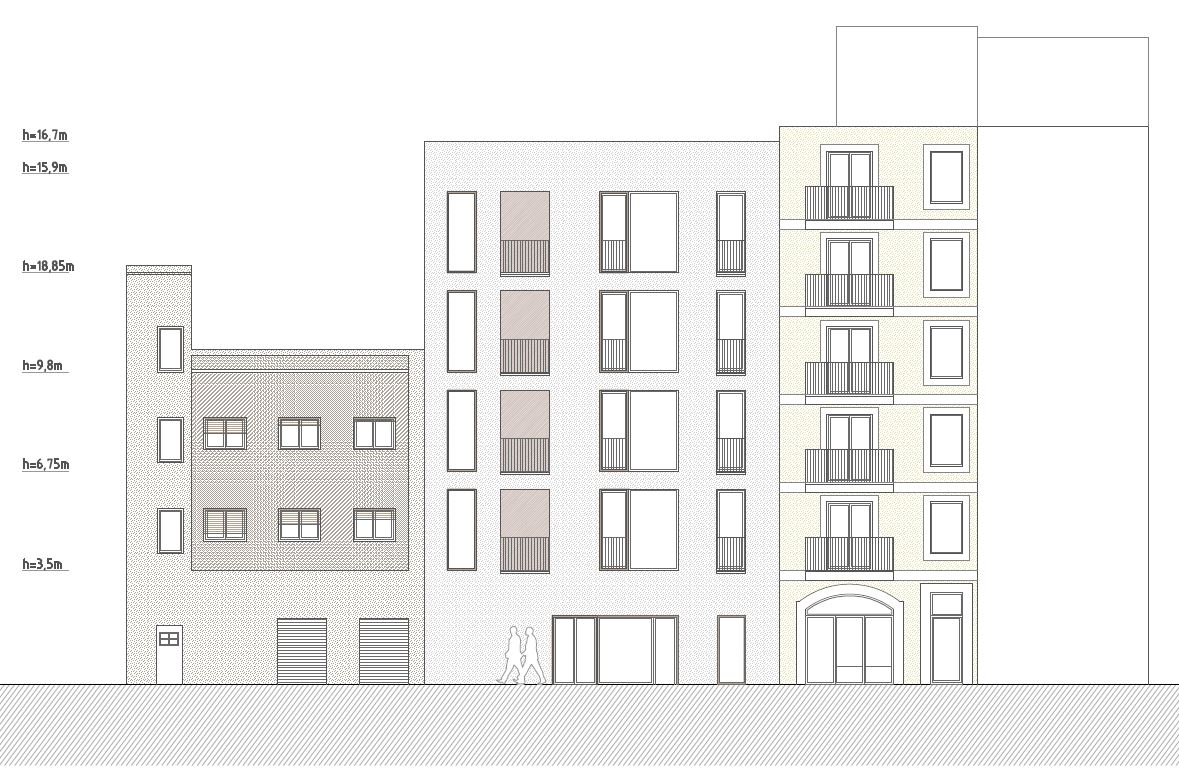 - Urban viability: immediate to be zoned 12-b
- Map of agents: private property
- User: disused
- Determinants and relationship between agents: possible swap deal
- Type of constructive operation: new construction
- Recommended construction system: industrialized based mainly on wood panels CLT                                       preconfigured to the millimeter by robotic cutting
- Building services: 5 floors, with 1 communal space and 4 houses
- Investment forecast: approximately 350,000 euros