Subtítulo
Access to housing for young people
Body
Proposal
We are in the design process of a new public housing project with Eulia Arkitektura, applying the ATRI methodology [https://atri.city/en], which aims to facilitate access to housing for young people in the town who normally find it difficult and who are often forced to move to other municipalities. The project is located in Caldes de Montbui in front of the public park of Lluis Companys square. As a result of the required analysis with the allocated plot, we propose a 3 story building with 8 dwellings, which can be used as single or double accommodations and a common space connected to the garden. The proposal stands to be customized by the future users through participatory design and co-production processes.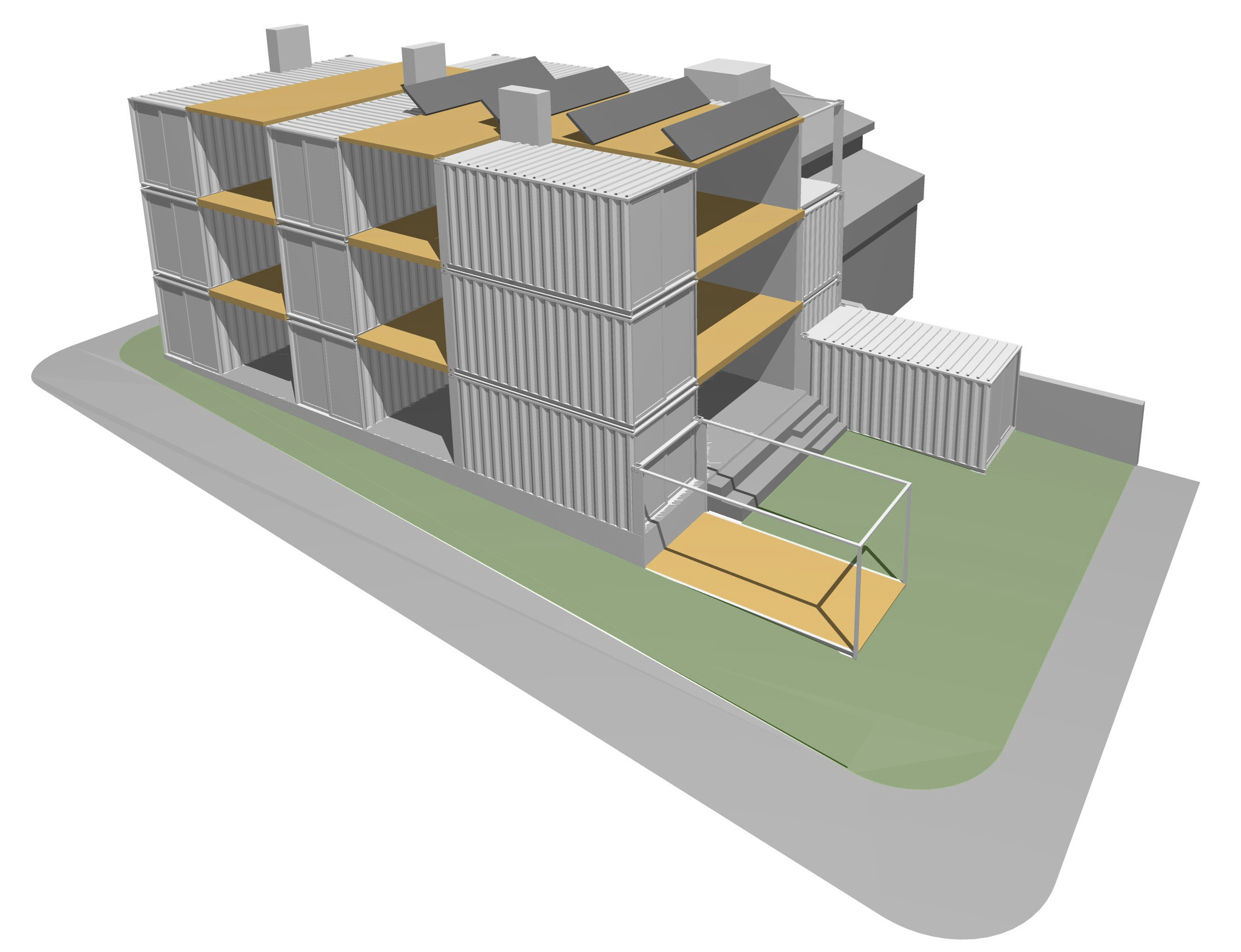 All the units are designed to be built with shipping containers and cross laminated timber (CLT). The containers are planned to be equipped in the workshop with required insulations, installations and claddings. Using prefabricated modules allows us to complete the construction in months instead of years. Thus it gives us the chance to reduce costs and respond quickly to the need of housing. Moreover, we encourage to rethink our material resources and to choose the most respectful options for the environment as an essential response to the climate emergency we live in. For maximum energy efficiency and user comfort we carry out further analysis with the cooperation of Societat Organica SCCL [https://societatorganica.com/en/].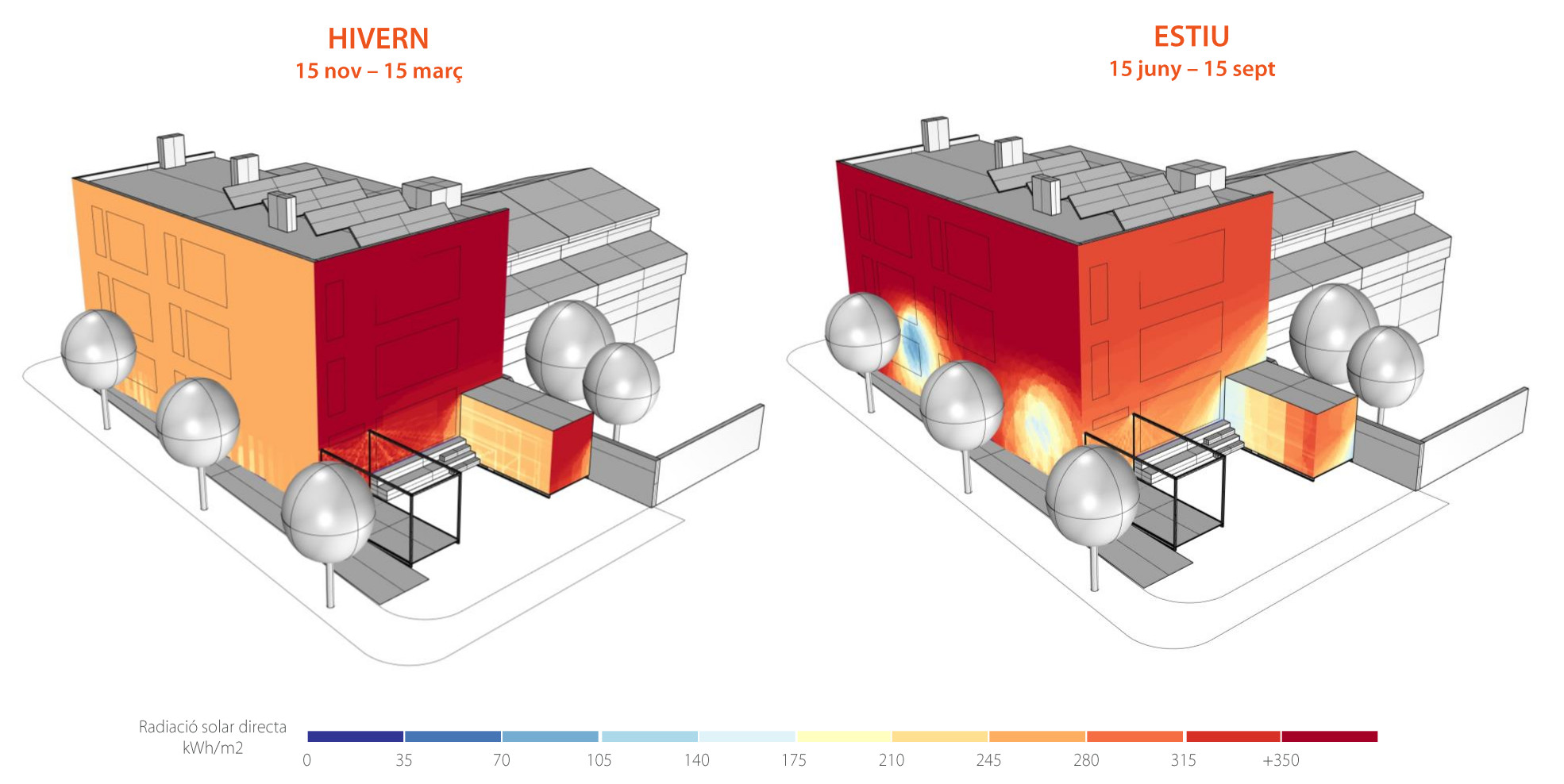 Participatory process
We believe that participation is essential to be able to consider all the possibilities and realities and allow people to make decisions about their own habitat. Our previous participatory project experiences were about public space and we are excited to be part, this time for a housing project. The design process is being held with the participation of officials from the housing department of the municipality and representatives of youth of Caldes de Montbui. Firstly we started the debate through tele-meetings, where we discussed the needs and wishes of future users and how to manage the common spaces. Besides collective architectural design of the project, we are also committed to create an alternative payment system depending on the income of each person and a co-management mechanism, which favourably will be adopted by the future users. In this sense the approach of the municipality of Caldes de Montbui is very much appreciated by the fact that they want all the processes, from design to construction, to be held with citizen participation.
Digital platform for citizen participation
Now we are creating a digital platform to have a democratic and transparent process for all. Through this digital platform everyone will be able to follow the meetings, access the progress and the decisions taken in the meetings, comment on every step and be part of the development of the project.
If you want to be part of this participatory process, contact: